Minister John Star is a remarkable Nigerian worship leader and recording artist who has touched hearts and enriched lives worldwide through his anointed songs.
One of his standout creations is the awe-inspiring live worship track titled "Alpha and Omega," featuring the talented Joe E.
For those who have a deep appreciation for soul-stirring music, "Alpha and Omega" is a gift to elevate your spirit and nourish your soul.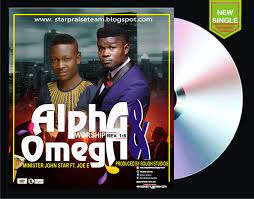 This divine composition was inspired by the Holy Spirit, and the evidence of this divine influence is abundantly clear in the profound lyrics, the passion and energy infused into the performance, and the remarkable vocal harmonies.
"Alpha and Omega" is a musical masterpiece that beautifully articulates the greatness of God's presence in the lives of humanity and the entire world. Trust me, you will be enraptured by the captivating melodies and harmonious tones in this song.
Prepare to be profoundly blessed as you listen to this soul lifting song